Grow and build a durable business powered by your love of sports.
Using DubClub, you can set up a real-time subscription messaging service in just 5 minutes. Automate the logistics of attracting prospects, managing subscribers, sending plays, and getting paid. Simply focus on what you do best:
handicapping.
The average Capper using DubClub
grew their subscriber base by 40%+
last month
while saving 10+ hours
typically spent on administrative tasks.
Want to set up a FREE subscription service to message your plays in real time?
Sign up for a capper account today and choose to offer your DubClub service for free. You'll be able to add prices and start charging whenever you'd like.
How easy is it to use DubClub?

Share your link
Share your profile link in a tweet , in your bio, in a DM, or on your own website so prospects can click to subscribe and start receiving your plays within seconds.

Enter your plays
Type or copy/paste plays in your account and then click "Publish" to send your plays in real time to your subscribers via text, the Telegram app, or email.

Get paid
Take a deep breath while DubClub manages subscriptions, payments, and auto-renewals so you can work according to your schedule.
Estimate your monthly income using DubClub
Modify the inputs below:
/month
Your profit margin increases as you grow
The best part about using DubClub?
With DubClub as your handicapping system, you can...
Create subscription products to send plays via text, email, and more
Share promo codes for one-click discounts on your subscription prices
Offer multi-day free trials of your subscription products
Transition existing clients to your subscription products (for free!)
...grow your business however you want.
It's free to get started. We are entirely invested in your success so we only make money if you do.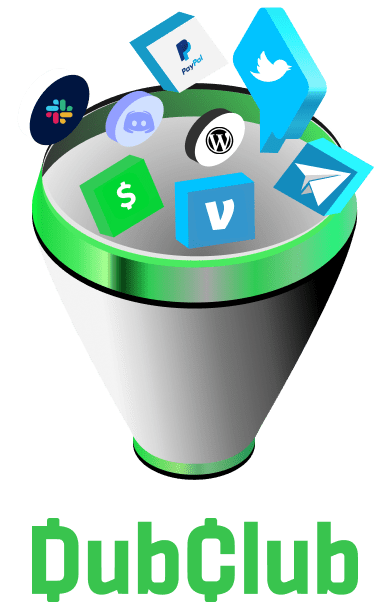 Get rid of unwanted tasks. Get paid for loving sports.
Get started for free
We only make money when you do
Where sport handicappers and their subscribers win more together
Contact