DFSnDONUTS
Sending my plays to over
2,730
subscribers
🏀 NBA, WNBA | ⚾️ MLB | 🏈 NFL | 🏒 NHL
Get my plays sent to you
DFSnDonuts All Plays
All-Access
DFSnDonuts Prize Picks/Underdog/Sleeper (parlays only)
Parlays, DFS
DFSnDonuts Sportsbook/Fliff (straights only)
Spread, Totals, Moneyline, Player Props
What to expect
Written analysis
Moderate
Bankroll management
1 unit = 1.00% of bankroll
Specialties
Parlays, DFS, Player Props
Recent plays
My Latest Plays
DFSnDONUTS Published 3 days, 2 hours ago
🔸🔸🔸🔸🔸🔸🔸🔸🔸🔸🔸🔸🔸🔸🔸🔸🔸
extreme value is on Fliff + SleeperPicks each and EVERY day where you can take my player props and parlays I posted earlier and play all of them on both platforms…no bumps…pure value…
code DONUTS 👉 http://sleeper.com/promo/DONUTS
code C26E1 👉 https://get.fliffapp.com/QlC3/finjpgxl
if you roll with any of the options below, ParlayPlay I think has the BEST value today TBH especially because of the Spencer Strider SLIDER to 7.5 strikeouts option which is insane…virtually every book is at 8.5 with juice to under and the few at 7.5 are crazy juiced -150 or higher to the over
ParlayPlay
👉 https://parlayplay.io/account/signup?coupon=DONUTS
Promo Code: DONUTS
some decent options here let me list them for you in order of preference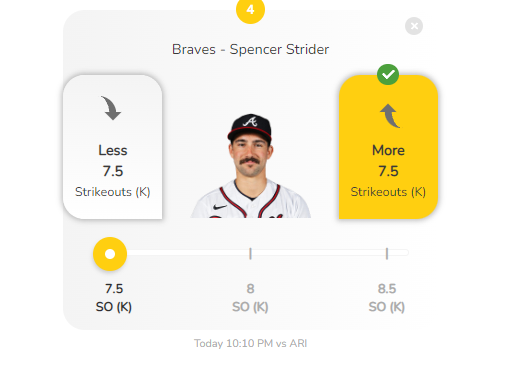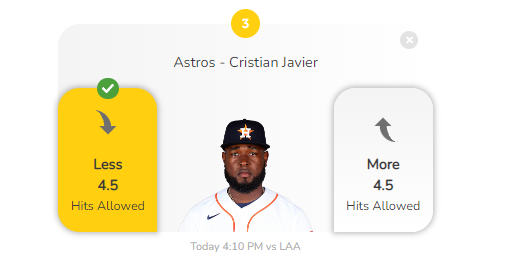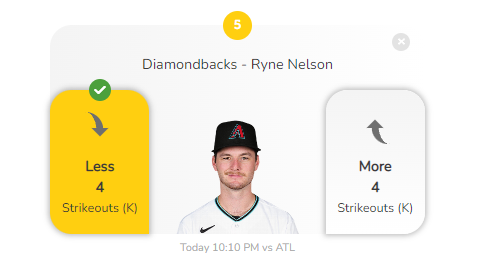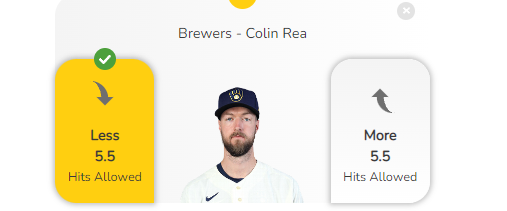 Prize Picks
👉 http://bit.ly/PrizePicksSpari
Promo Code: DONUTS
half a unit at most I am not giving back profit…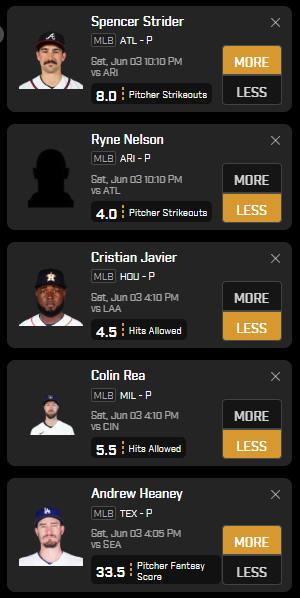 🔸🔸🔸🔸🔸🔸🔸🔸🔸🔸🔸🔸🔸🔸🔸🔸🔸
Underdog Fantasy
👉 https://play.underdogfantasy.com/p-dfs-n-donuts
Promo Code: DONUTS
half a unit at most I am not giving back profit…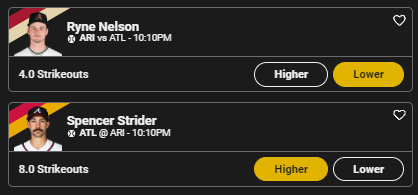 🔸🔸🔸🔸🔸🔸🔸🔸🔸🔸🔸🔸🔸🔸🔸🔸🔸
REMINDER
nobody says you have to play the same parlay site every single day over and over and over
SHARP SPORTSBOOK BETTORS use ALL of the sportsbooks to find the best player prop line + odds that give them the best return (the most value)
so why shouldn't you parlay folk do the same? GO WHERE THE VALUE IS....STOP FORCING PLAYS ON "your favorite site" DAILY…
do better, be better, win more
6/3 AM parlays
DFSnDONUTS Published 3 days, 6 hours ago
FanDuel sportsbook. Using the pitcher Alt strikeout options for both Logan Allen & Spencer Strider along with Marcus Semien and his 21 game hit streak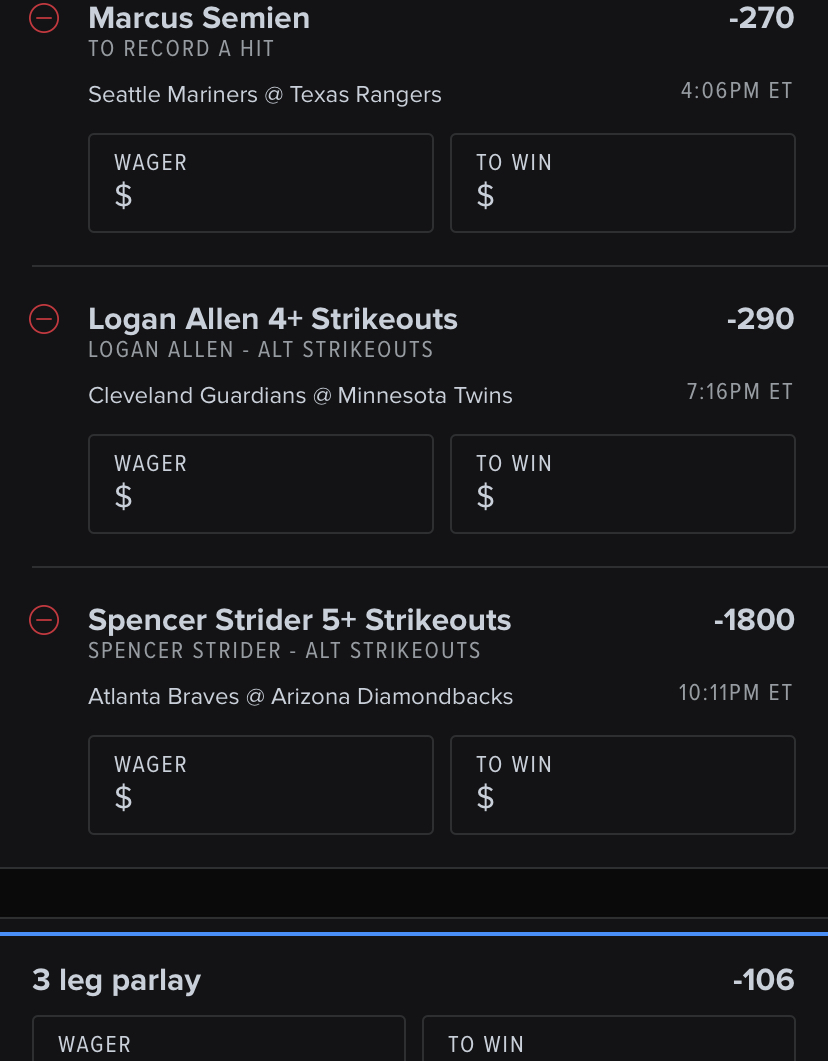 I love this parlay. Braves have their ace on the mound. Arizona has Ryne Nelson and his miserable K metrics. He legit can't make bats miss. Give me ATL ML & Ryne hitting the under for the 11th time in 12 games! This is a Fliff special as I can't find any book in my short test that allows me to parlay ML with opposing K unders.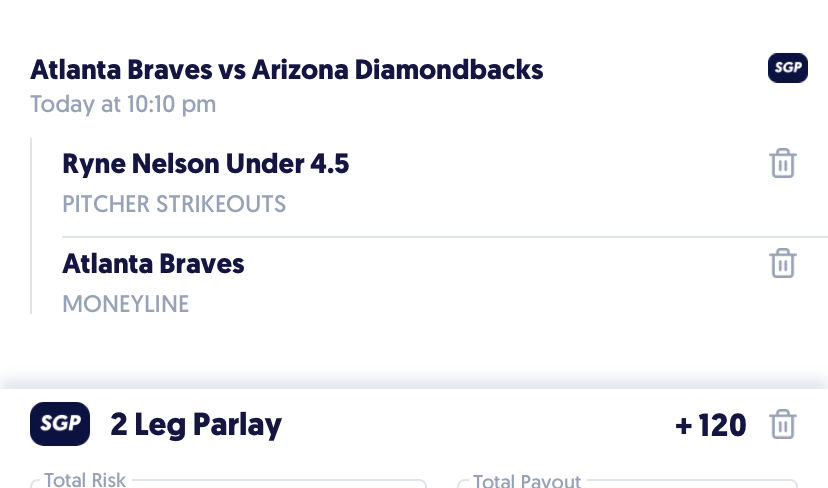 Luis Ortiz facing an STL offensive that is due for a big game. I don't expect him to out perform Jordan Montgomery today and his out prop is juiced to the under and it might be tough for him to be in the game long enough to even be eligible for a win.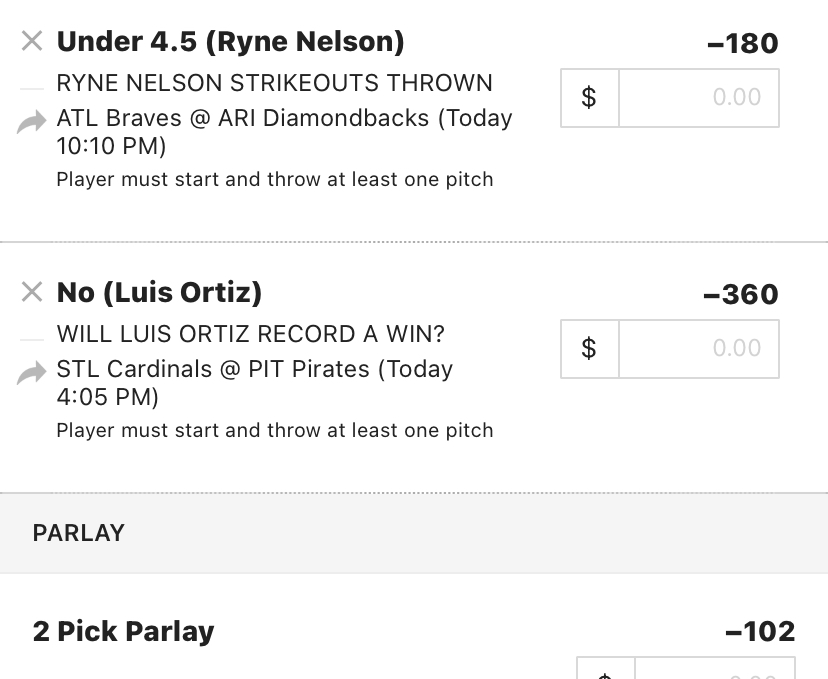 See more
About me
+EV singles bets
10+ daily player props & parlays on sportsbooks
Prize Picks/Underdog Fantasy/SleeperHQ
See more
My performance
My 2022 profit was +326.3u (4,700+ picks) with a 61.6% hit rate on Prize Picks (3,600+ picks)
Social media
13.3K followers
How it works
Subscribe
Subscribe to receive my plays when I see good opportunities to score
Get notified
When I publish in my DubClub, you get a message via text, the Telegram app, the Discord app, or email with a link to access my plays
Click to Win
Click on the link in the message to view my plays
Stop missing plays. Start winning more.
Where sport handicappers and their subscribers win more together
Contact